Yoga of Intimacy: Private CoEd Intensive
March 3 @ 10:00 am

-

March 4 @ 10:00 pm

|

$1500.00
Join international intimacy teachers, Londin Angel Winters & Justin Patrick Pierce, in Topanga, California on March 3-4, 2018 for a deep dive into the Yoga of Intimacy. In this special event, you will learn exactly what it takes to sustain attraction, depth and passion in relationship through safe, non-sexual guided practices.
This 2-day workshop includes in-depth dialogue and Q&A sessions where Londin and Justin will work with you directly in your specific areas of challenge and growth. Every session is complimented with guided practices that will teach you the authentic yogic techniques required to deepen in love and ignite sexual attraction.
This event is limited to 24 participants (12 women & 12 men). Register early to reserve your seat.
SYLLABUS
In this program you will learn…
The three pillars of Sacred Relationship and how to begin living them whether you are single or in relationship
How to unguard your heart and live courageously as love
How to attract a partner of depth by being completely authentic
How to deepen in intimacy and ignite passion without saying a word
The three possible ways you are always relating to your partner and why awareness of them makes all the difference
How to achieve deep passion in modern relationship—open-hearted men with conscious women
Growing as intimate lovers, business partners and best friends
How to turn on your partner in 90-seconds
2018 STUDY PROGRAM (OPTIONAL)
Limited opportunity to be held in a special practice container: Enroll in all four Yoga of Intimacy 2018 Intensives and receive $1,000.00 OFF admission as well as four 1-hour Private Coaching Calls with Londin and Justin. This package marks a total value of $7,200 for only $5,000. You save $2,200. The 2018 Intensive dates are: March 3-4; May 19-20; July 28-29; October 6-7.
*This offer is limited to the first 12 applicants, and will expire on January 31, 2018.
LISTEN TO A LIVE TALK WITH LONDIN & JUSTIN
In this short audio excerpt, Londin and Justin discuss the third pillar of sacred relationship: devotion, and why your intimate relationship is the best spiritual practice you've got.

PRAISE FROM PAST PARTICIPANTS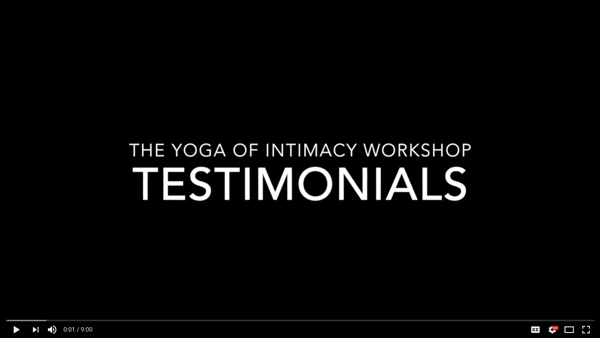 "Everyone seems to know how difficult modern dating and marriage has become, but few seem to have a solution to keep passion, ecstasy, and connection thriving—Justin and Londin do." – Eric C.
"There is a mind-blowing experiential possibility here, limited only by what we as participants are willing to risk in this very safe, friendly, fun group." – Andi D.
"The dynamic Justin and Londin embody as a couple shows the value that comes from the work." – Chris D.
"I cannot even begin to describe the switch you flipped in me. Ever sense this weekend I have been on fire! And I've had so many people commit on how I'm carrying myself!" – Terrin C.
YOGA OF INTIMACY IN THE PRESS
Student and regular attendee of the Yoga of Intimacy, Alexandra Roxo, wrote this article about the work:
Holy F*ck: Heartbreak Can be the Best Medicine
Michelle Ann Owens, creator of the podcast Nothing Off Limits, describes her experience of attending here:
My Personal Experience with the Yoga of Intimacy by Michelle Ann Owens 
YOUR GUIDES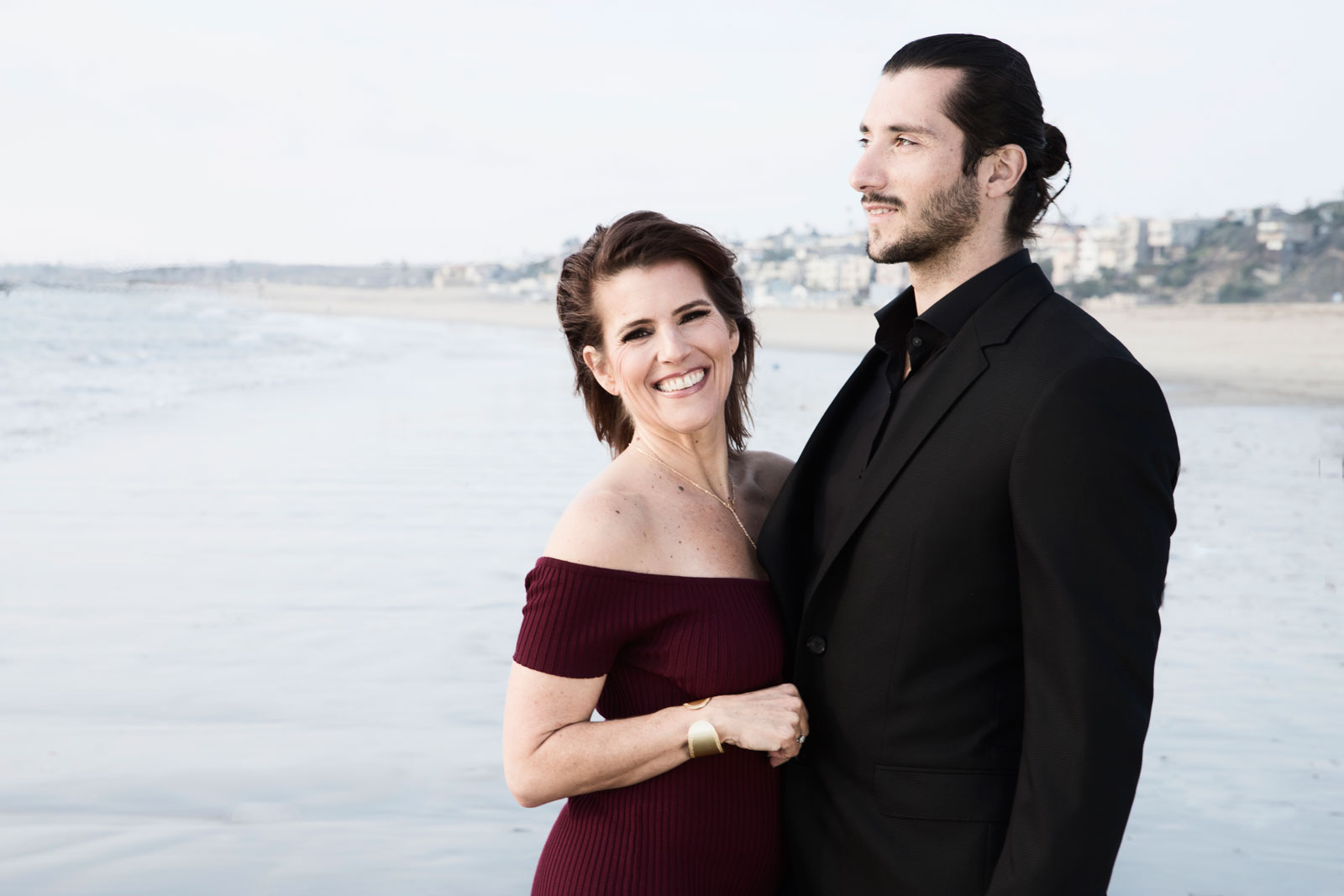 LONDIN ANGEL WINTERS & JUSTIN PATRICK PIERCE
Londin and Justin are intimate partners, business partners, and co-teachers of an experience they call the Yoga of Intimacy. Each with a professional background in exercise science, and trained in the esoteric art of sexual yoga, Londin and Justin offer a unique perspective that unites the science of the body with the mindfulness of deep, spiritual practice. They facilitate workshops and teach clients from around the world in the art of sacred intimacy. Their mission is to help each and every person to realize their deepest purpose and claim a life of unbounded love.
IMPORTANT
For the safety and privacy of all workshop participants, this event has explicit workshop rules. There is no kissing, no touching of breast, ass or genitals, and no hitting on anyone. We enforce these rules strictly so that participants know they can count on the safest container possible for deep personal exploration. 
Creating a safe, impeccable environment for our community is our number one priority. Therefore, we reserve the right to refuse anyone admission to this event at anytime, even if admission has already been paid. If your application is denied, you will receive a full refund.